Essay writing is an essential type of assignment at university level and it's necessary to pass it successfully to get a good grade in the semester. Many students don't understand the difference of essays and follow the same format for every topic. ' Do My Online Class' offers the services of experienced writers and they categorize essays into five different types. Here we are going to discuss one by one as described by our ' Do My Online Class' experts.
Expository Essay
An expository essay refers to a detailed essay. It can be time-consuming and requires deep analysis. In ' Do My Online Class', our experts divide such essays into different sections and categories. In such essays, you can't write your opinion and need to focus on the facts and figures. Interpretation, benefits & side effects, analysis, and impacts are some categories which fall in the type of expository essay. The examples include the impacts of World War on the nations, process of weapon creation, and benefits of chocolate for health, etc.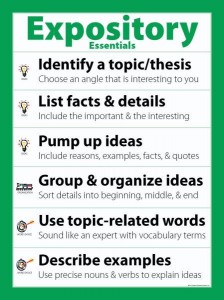 Narrative Essay
The purpose of a narrative essay is to inculcate the writing flare in students and make them understand how to develop the interest of readers in your essay. In narrative essays, the student is asked to write his option or experience in the form of an essay and use the catchy yet relevant words to grab the attention of the reader. Flow and coherency are the basic components of narrative essays because the essay losses its worth without a flow. The examples of narrative essays are 'My First Day in College' and 'What Do You to Do in Future'.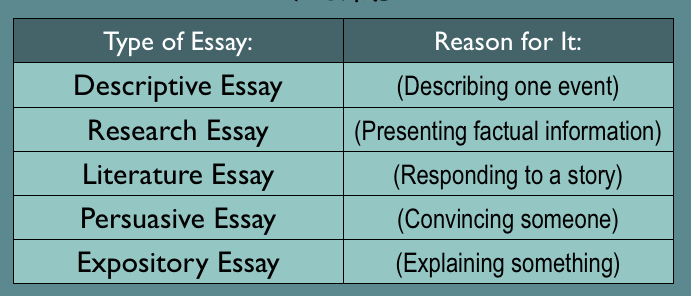 Persuasive or Argumentative Essay
' Do My Online Class 'experts term it the most important type of essay where you need to prove your argument right with the help of facts and figures. Genuine information, deep analysis, good research, and coherency are the basic ingredients of persuasive essays.
Make sure you have collected information from a trustworthy source.
The essay has different sections and every section is related to one another.
Use formal writing style with no grammatical and plagiarism issues.
Add references and proper citation.
Compare and Contrast Essay
Compare and contrast essays aim to find the similarities and differences between two types. The contrast and comparison can be in two different personalities, nations, cities, categories, and events. Be realistic is such type of essays add true facts and figures so don't have to face any difficulty in the defense of your statements.
Descriptive Essay
Descriptive essays are lengthy essays and they provide a space for student to add emotions, personal experiences, quotations, and statistics. Usually, such essays are assigned by literature and English composition teachers.
' Do My Online Class' is a great service offered by Live Academic Experts where experienced writers write impressive essays for you and also take your online classes. We offer reliable and high quality services at affordable rates and always meet the deadline. You can contact us now and share your essay details with our experts.