Good negotiation skills open limitless business opportunities and help you win long-term business relationships. To inculcate business skills, business students are asked to work on their negotiation techniques. Our Online class help service provides complete guidance to students and helps them to improve negotiation and communication skills. Our Online class help experts believe that good negotiators keep both parties happy and they easily achieve their business goals.
Always Start with a Positive Sentence
Try to create a cordial environment and start with a positive sentence that reduces the tension and make the other party feel like you care for their concerns too. Don't act like you are trying to achieve just your goals and have nothing to do with the benefits of the other party. "We are here to set term and conditions acceptable for both parties" or "Our aim is to find fair rates which benefit both sides" are some good ways to start a negotiation process on settling down the prices or business terms.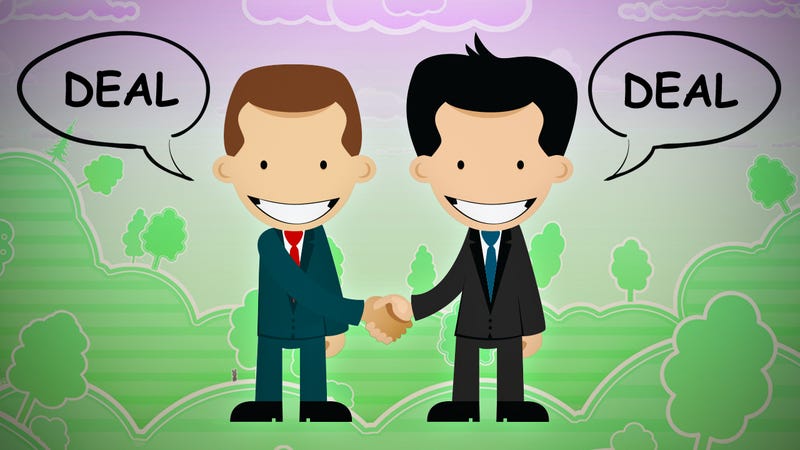 Be Polite and Avoid Direct Confrontation
Don't be aggressive even when you know the other party isn't fair in its dealing. Confront them with logic and don't blame them directly for their dishonest attitude, Our Online class help experts suggests to show your complete trust in the other party at first and give them some space to accept their mistake. But, if it doesn't work, then politely show them the issues or flaws in their services.
Question to Know Their Aims
To make a successful deal with another party, you must know their intentions and ultimate goals. Unless you don't know what they want, you won't be able to see set a fair del acceptable for both sides. In such situations, open-ended questions are very helpful as they help you gather more information about the other party and help you move communication in the right direction. For example, ask them about their agenda directly so you adjust your argument to explain the solution.
Recover Offending and Show Humility
Try to not offend someone at first place, but if you do so, recover it. Causing offense is a part of argumentative communication and one can even get positive results from it by putting it in a positive light. For an instant, you can recover the offend by saying that you got sharp during communication as you never wanted to miss the deal in any way.  Similarly, show humility no matter what situation you meet in the communication. Online class help experts ask to not pretend that you already know everything and give a chance to another person to explain their opinion.
Never Commit Same Mistake Over Again
Unwillingness to listen to the other party and using offensive words result in the breakdown of negotiation. Accepting your mistake and assuring them you won't make them again can help to proceed with the communication process further. It also shows your willingness to continue the deal and make the thing work in the right direction.
You can contact our Online class help experts for further guidance and take tips for your next business deal.